Product Release - AutroFlame IR Flame Detector BG-201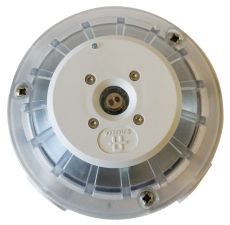 AutroFlame IR Flame Detector BG-201 is now available for sale
BG-201 is a point flame detector for detection of fires involving combustion of carbonaceous materials. The detector has a high IP rating making it suitable for the harshest environments. Advanced digital signal processing algorithms ensure fast detection of real fire scenarios combined with high immunity against nuisance alarms.
The detector is supported by the following systems:
AutroSafe, software version 4.4.1 or later
Autroprime, software version 2.0.0 or later
AutroFlame IR Flame Detector BG-21 is a variant used in conventional fire alarm systems.
Applications
The detector is suitable for demanding applications such as:
Ships Engine rooms
Cruise ships balconies, mooring decks
Discotheques, theatres using smoke generators
Atriums
Flammable liquid stores (non-EX)
Approvals and Compliance
The flame detector is tested by BRE (U.K.) according to the European standard EN54-10 and EN54-17, and certified according to MED and CPD. It has been tested by Nemko to meet the requirements of IACS E10, which is the basis of the Maritime type approvals. It will also be tested by Factory Mutual according to the FM 3260 standard.
It has been designed to comply to:
RoHS
WEEE
REACH
Green Passport