Oasis of the Seas: Protected by AutroMaster ISEMS
November 2009 - Oasis of the Seas: Protected by AutroMaster ISEMS
Autronica Fire and Security AS has supplied a complete fire detection and presentation system for the largest cruise vessel in the world, Royal Caribbean's stunning Oasis of the Seas.
With its 16 guest decks, 2700 staterooms and capacity for 5400 passengers, Royal Caribbean International's stunning mega-cruise vessel the Oasis of the Seas is not only the largest ever passenger vessel, it's also by its very nature, the most innovative.
Built by STX at the Turku Yard in Finland, Oasis of the Seas is due to enter service in December 2009. Once the first passengers are onboard, they will gaze in wonder at the innovations that RCI and STX have made possible, but some of the most important advances, such as the extensive AutroMaster presentation system and AutroSafe fire detection system from Autronica, are behind the scenes only.
Integrated Safety and Emergency Management System
The Oasis of the Seas represents Autronica's largest ever maritime delivery and provides a two-fold benefit for fire-safety; it gathers information from distributed sources and presents it in a clear and logical way using GA-drawings, icons and text, giving complete control of fire-safety systems. The system aboard Oasis of the Seas features 8 AutroMaster ISEMS presentation systems that in combination with AutroSafe control/monitor the following:
·9300 addresses - fire detectors and manual call points.
·1030 fire doors
·300 sprinkler areas/valves
·300 low location emergency lights
·1000 CCTV cameras (live video display in AutroMaster ISEMS)
·830 fire dampers 
AutroMaster ISEMS uses an intuitive graphical interface to control and monitor every point and all detection loops of the AutroSafe network onboard. It offers advanced functionality for many different applications not directly related to the fire detection and suppression system. Aboard Oasis, AutroMaster ISEMS works with telephone systems for text messaging, CCTV systems, PA systems for audible messaging and naturally Voyage Data Recorder for storing of important events in the fire detection system. Furthermore, it provides input to stability computing software and interfaces to the main automation system to both monitor and control a wide range of equipment.
AutroMaster ISEMS displays the Oasis of the Seas in detail with all detectors, sensors and loop units illustrated in the General Arrangement (GA) plan. If an incident occurs, either with prewarning or alarm, the operator of AutroMaster is warned about the incident both visually and by audible alarm. By using different color fill in the GA plan, AutroMaster indicates smoke concentration and heat – making it easier to perform control of fire fighting activities. Navigation around the monitored area is easily done via the navigation pad and the use of zoom – giving the possibility to display everything in great detail.
AutroMaster relies on the quality of the fire detection data from Autronica's AutroSafe Interactive Fire Detection System which was the optimum choice for the Oasis of the Seas. It is a network-distributed fire detection system, which means that information is routed to panels throughout the system on a network. These panels can be fully functional, controller or information /repeater panels. Fully functional panels and controllers allow detector loops to be placed around the network, reducing cabling costs by returning cable-runs back to a central alarm system. The AutroSafe and AutroMaster together offer a unique redundant solution for the highest level of safety.
Emergency Management with AutroMaster ISEMS
If you only have seconds to make the right decisions, you can depend on AutroMaster ISEMS.
The AutroMaster includes a Decision Support System (DSS), helping you make these decisions at the right time in case of emergency. When an alarm is activated and the stress level rises, it is tough remembering exactly what to do, and in which order. With the built-in DSS, customer-specified checklist and procedures appear as the alarm is activated, guiding you through the crisis in a secure and accurate manner.
During the emergency handling, AutroMaster ISEMS provides the possibility to use an Electronic Plotting Table, which helps to keep track of fire-, supply and stretcher teams as well as the location of all incidents.
AutroMaster ISEMS includes an event recorder that makes screenshots of the ongoing activity in the display, and together with the built-in report generator, almost any kind of reports can be made. This provides a cost-effective system log for training, maintenance and documentation purposes.
In preparation for any emergency, a training module is included in AutroMaster.  The module lets you set up a virtual training session, imitating a real emergency event, and giving the opportunity to rehearse every possible situation. Thus, one can be prepared for any event at any time, and be prepared to make the right decisions in seconds.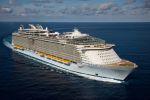 Benefits using AutroMaster ISEMS
-Saves time when its most needed
-Provides a full overview
-Ease of use
-Interoperability
AutroMaster ISEMS – Making sure you're in control.