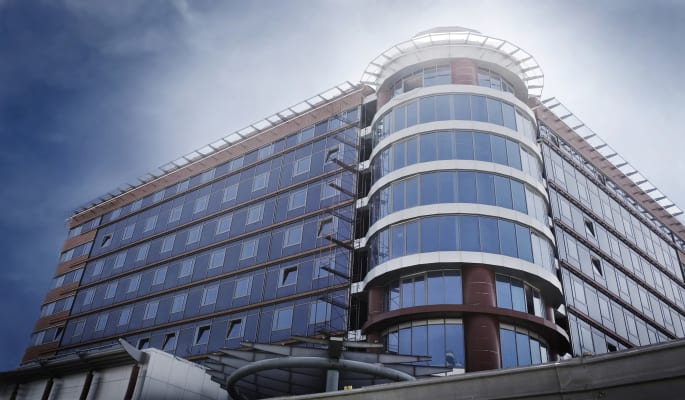 How many people are you responsible for on any given night?
A hotel visit should be pleasant and worry-free. Very few guests give a second thought to fire safety during their stay. That's why it is necessary that you do.

Have you ever thought about the complexity of a hotel? From the spa to the kitchen, stages with pyrotechnic smoke, large atriums and underground parking.

Hotels are often high-rise buildings, and it is a long way from the top floor to safety.
Why choose Autronica fire safety
Operational manager
Responsible for ensuring that all persons present in the building are safe, in that the system is working correctly at all times.
Spend less time on daily operations:
Easy on/off during maintenance
Automatic logging of events
Mobile operation
Smart technology makes time-consuming testing superfluous and simplifies control.
Receptionist
Responsible in an alarm situation until the fire department arrives. Must obtain an overview quickly, and either get people out or take action without the guests being affected.
Get simple information at a glance in an emergency:
Exact location of alarm(s)
Faster handling of situation
Better and safer evacuation
Fire department
Responsible for fire fighting, lifesaving and salvage rescue. Quick response is essential to protect life, environment and property.
Benefit from early detection and timely notification, few unwanted alarms:
Smart technology detects fire faster and eliminates unwanted alarms
Precise indication of location
Owner
Must ensure that the fire alarm system is inspected and maintained regularly, and that the system is functioning as intended – always.
Get predictability at the lowest operating and life cycle cost possible:
Smart technology reduces the scope of manual control while increasing safety and doubling the detector lifetime
Guests
Get the good hotel experience, with a minimal amount of disruption. They avoid unnecessary, intimidating situations, and get a better customer experience. And most important - they can sleep safely at night.